City of Owen Sound Updates Sewer System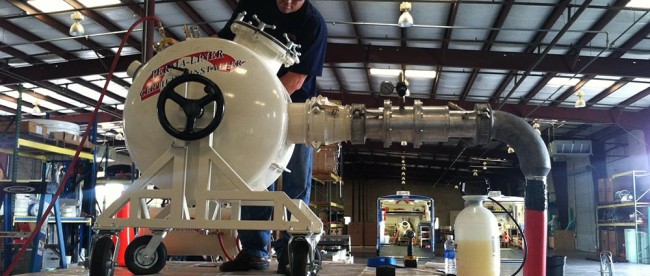 Owen Sound is a city of about 22,000 people with a relatively mature and stable population. It's located about 150 miles north of Toronto, along the shores of Georgian Bay. The city's first water system, fed by a spring, dates back to 1880 when the local lumber industry drove the town's growth. The city's water mains are typically cast iron, between 6 and 8 inches in diameter. Local trunks 16 inches in diameter or greater are largely made of ductile iron. The city's largest main is a 24-inch concrete pipe (Hanson Pressure Pipe) and the largest sewer is the city's east-side interceptor measures 40 inches in diameter.
The age of the system spans the city's history with about one-third aged 90 to 130 years, one-third aged 60 to 90 years and one-third aged less than 50 years.  The system typically sees between 20 and 40 water main breaks annually, with the exception of last winter, which was far worse with more than 50 main breaks from November 2014 to May 2015. The City has developed a tremendous capacity for in-house expertise in repairing and replacing both water and sewer mains. On the front end of innovation, Owen Sound is working toward the construction of a new $48 million, state-of-the-art wastewater treatment plant with increased capacity, which will allow the plant to exceed rigorous federal standards for wastewater effluent. The new plant is scheduled to come online in late 2016.
Perma-Liner Industries has great news!   We've got a profit making powerhouse in our inventory and it's our 22 foot Perma-Main™ Top Gun Trailer system.  Training is included with this package deal and it's our best 'turn-key' solution we have for you to replace a conventional dig.  This impressive system can rehabilitate 6"-10" diameter pipelines. It also comes with a zero down, no payment for 90 days offer.  Call us or go online to find out more. 1-866-336-2568 or www.perma-liner.com